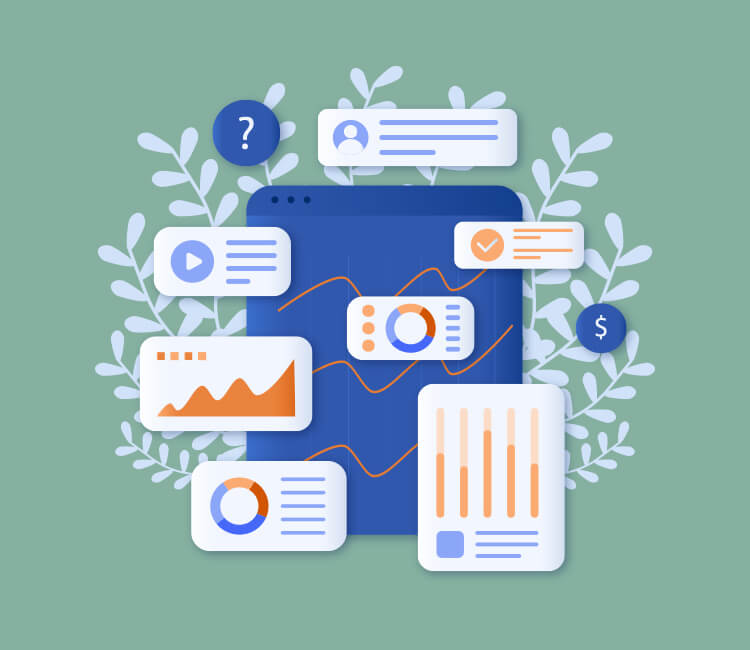 How are Progressive Web Apps Different from Native Apps?
According to Statista, the number of smartphone users is currently over 3 billion and is expected to grow by several hundred million in the years to come.
Hence it comes as no surprise that businesses are trying different ways to woo their audience a mobile experience that will delight them.
Currently, there are 3 ways in which businesses offer services to users through mobile:
1. Responsive Design
A responsive website is a mobile-friendly one. In other words, users can access the website of the business using responsive website designs.
2. Native Apps
These are mobile apps developed for users to access the services provided by a business. Native apps are downloaded with the help of the Play store on Android mobiles and App store on iOS devices. These apps appear as icons on the screen of the mobile. They can be accessed by clicking on them.
3. Progressive Web Apps
Progressive web apps are essentially apps that can be downloaded from the internet. These apps appear as icons on the screen of the mobile. When a user clicks these icons, the website will open and the user can access it.
Both Progressive web apps and native apps have their pros and cons. To choose between the 2, it is a good idea to compare them and understand which one is better suited for your business.
Let us delve into the comparison between native apps and progressive web apps:
User Accessibility
A native app is downloaded on mobile via Play Store on Android phones and the App Store on iOS devices. These apps appear as icons on the home screen of the device. When you develop a native app, you will need to wait until the device store approves it before it is made available to the users. Users can decide whether they want to download the app or not after reading the description and, reviews, etc.
On the other hand, PWA is easier to use because they run from within the mobile browser of your mobile.
Cross-Platform Compatibility
Native apps are developed specifically for Android and iOS users and the experience within the app is customized to each platform.
PWA are developed so that they are responsive and displayed in a user's browser within the screen's parameters. Hence, only one app is developed which the users can use across devices.
Storage
Native apps are stored on the device and so they use up the memory of the device. However, progressive web apps are accessed through the web and not stored, so consume less of the storage space.
Ease of Use
Native apps are more user-friendly compared to PWA. Besides PWA on iOS devices does on offer a good user experience.
Cost
Native apps are more expensive to build and maintain compared to PWA. Besides building native apps takes longer.
If you are looking for quality app development services, you can connect with Focus IT Solutions! Our experienced professionals help you choose the technology that is best suited for your business and develop reliable apps.